Check Out Our Goalie Training Sessions
---
---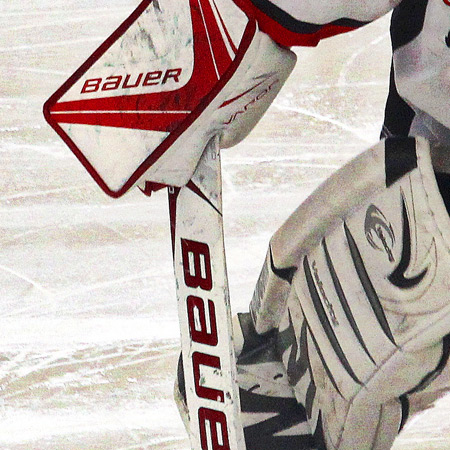 ---
Goalie Off-Ice Training Camps
This 8 week goalie training camp will consist of an hour and a half session, two times a week. The camp will include hand-eye, synthetic on-ice, goalie specific strength and conditioning, and puck handling.
Each group will have a maximum of 4 goalies to enhance individual training.
Ariana Kresic will be the lead trainer in these sessions. She brings an extensive background in both playing and coaching in collaboration with a kinesiology diploma. She has played in the ACAC, NCAA, and AJFHL, and has coached all ages and levels. She also has strong all-round hockey knowledge, as she was an assistant coach (MacEwan Jr. Griffins), goalie coach (PGI) and head coach (Can West AAA).
Cost
$400.00 for 16 sessions over 8 weeks (2 session per week/1.5 hours per session)
ANY QUESTIONS PLEASE CONTACT US HERE!!
Wednesday

June 24

July 8

July 15

July 22

July 29

Aug 12

Aug 19

Aug 26

2011

Session: GT2011

9:00 am - 10:30 am

2010

Session: GT2010

11:00 am - 12:30 pm

2009

Session: GT2009

1:00 pm - 2:30 pm

2008

Session: GT2008

3:00 pm - 4:30 pm

2007

Session: GT2007

5:00 pm - 6:30 pm

Friday

June 26

July 10

July 17

July 24

July 31

Aug 14

Aug 21

Aug 28

2011

Session: GT2011

9:00 am - 10:30 am

2010

Session: GT2010

11:00 am - 12:30 pm

2009

Session: GT2009

1:00 pm - 2:30 pm

2008

Session: GT2008

3:00 pm - 4:30 pm

2007

Session: GT2007

5:00 pm - 6:30 pm